In the midst of swine flu threats, the sun is still shining and nature is adding it's colour all around…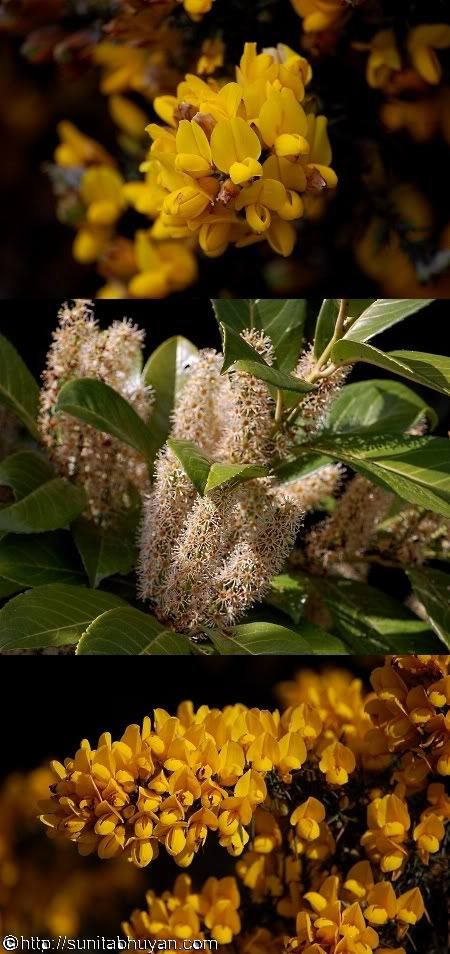 and life goes on…
And that includes cooking too. Mustard, both in the seed and oil form is a major part of Assamese cuisine. Apart it being the primary cooking oil, It is used in the simple aloo pitika (mashed potatoes)  to pickles, to the fish dishes cooked in mustard seed paste, it's presence is almost always felt. Mustard oil is used to dress up the raw tomato and cucumber salad too. Nowadays, of course, other oils like sunflower and vegetable oils have also made their way in to the Assamese kitchen.
Mustard seed paste is also added to various vegetable dishes which we call sorsori…I'm sure my Bengali friends will find the following recipe for bhendir sorsori (okra/lady's finger cooked in a mustard sauce) very familiar…after all, Assamese and Bengali cuisines are very similar, though the former is a bit more toned down in some cases.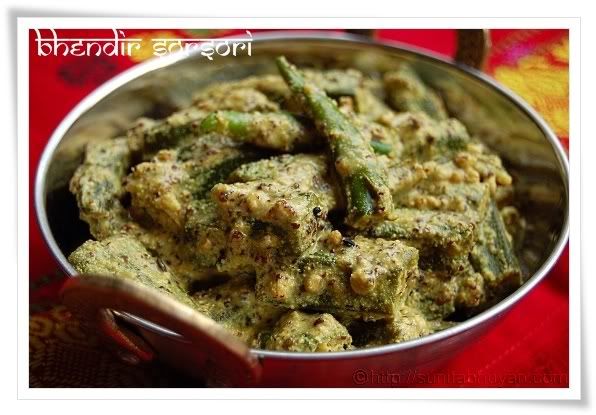 What's needed-
4C of halved bhendi(okra/lady's finger)…wash them before cutting to avoid sliminess)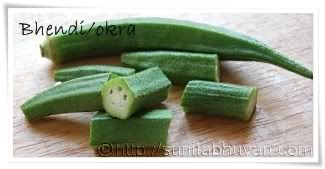 2tblsp of sunflower/ vegetable oil
1/2 tsp paas puron
1 whole red chilli, halved
1 bay leaf
salt to taste
1/4 tsp turmeric powder
2 green chillies. slit half way up from the bottom
For the paste-
2 tblsp of thick mustard paste ( I used dark mustard seeds. Soak mustard seeds in water and grind to a thick paste with a little water), diluted with 1 C of water
1 tsp ginger paste
a pinch of turmeric powder
How to-
Heat the oil and add the bay leaf, paas puron and red chilli halves.
When the seeds sizzle, add the bhendi along with salt and 1/4 tsp turmeric powder. Stir well, cover and cook over low heat for about10 minutes. Stir frequently in between. The sliminess should have disappeared  by now.
In a bowl, mix together the mustard, ginger paste, pinch of turmeric, and green chillies. Tip this mixture into the bhendi and stir well. Cook over low heat, stirring constantly for about 5-6 minutes or till the gravy thickens and the bhendi is well coated in the mustard paste.
Remove from heat and serve hot.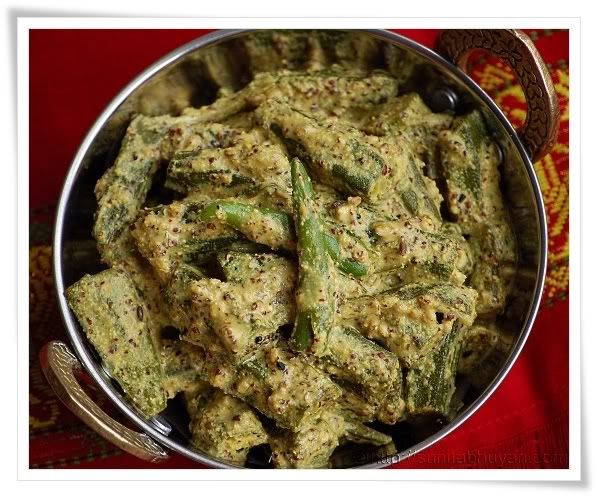 We had a lovely lunch last weekend and had the bhendi with plain rice, red lentils, mixed vegetables and some mint chutney. After the meal, do not be surprised if you need a good nap