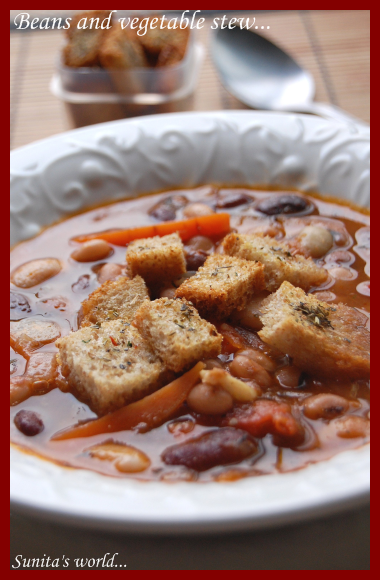 You could hear it… the hoooo of the howling wind and the rain lashing against the window panes. That was the scene in our neck of the woods last Friday night, which continued over the next two days, but, somewhat losing it's intensity towards the end of the weekend. But we were huddled indoors, nice and warm. The noise outside was diminished to a great extent by the kids' rehearsing their parts for their school Christmas performance, scheduled for tomorrow… each trying to outdo the other ( especially in the sound department !)
I know it sounds cliched, but it does seem just like yesterday that I was busy readying their costumes for their last year's performance.
Seeing the kids so enthusiastic about Christmas takes me back to another part of the world- Guwahati, in Assam, which is my birthplace. It takes me back to my Alma mater- my school, where I spent twelve of the best years of my life. It was a convent school and hence, I am quite familiar with the sentiments behind this festival.
December was the end of our school calender . By the first half of this month, our annual exams would be over . On the last day of our exams ( which would always be a half day) we had our Christmas celebrations and the holidays would start from the following day.
I can still remember the Christmas carols that we used to practice , the joy of seeing the ho- hoing Santa …who would usually be one of our Salesian Sisters in costume, and we had a hard time guessing which one (as we were not told in advance) …handing out presents to each of us. The best part of it was when Santa would come with his (or rather' her') sack, full of sweets to be thrown in all directions. There used to be such a mad rush for them. The sweets, of course, were nothing like the fancy ones that kids nowadays are used to, but the sheer fun of the scramble , trying to retrieve most of them, made a great treat in themselves .
It also comes to my mind how I used to put up a stocking with great hopes on Christmas eve for Father Christmas to come and fill with goodies….now my kids look forward to Christmas day when they can wake up and open presents…. They are at that idyllic stage where they believe that Santa must have delivered their presents…little do they know that we have been painstakingly wrapping up their gifts and keeping them out of sight … no point in breaking their hopes, anyway! Time will reveal all!!
Before I get carried away, let me dwell on the recipe of the day. It's a beans and vegetable stew,
…a quite simple and hearty recipe…Here's how I went about it…
What's needed-
7-8 handfuls of mixed beans ( I used a mix of black eyed, red kidney, alubia, dutch brown, baby Lima, butter and haricot beans…use as many or fewer ), soaked in enough water for 6-8 hours or overnight
2 tblsp of olive oil
1 red onion, finely chopped
4 pods of garlic, crushed
2 tblsp of sundried tomato paste
a pinch ( more or less) of chilli powder
4 tomatoes, roughly chopped
2 carrots, sliced
salt and freshly ground pepper to taste
2 tblsp of dried thyme
2 glasses of vegetable stock
How to-
Boil the beans with a little salt in enough water till done, drain and keep aside.
Heat the olive oil in a deep pan and cook the onions till soft.
Add the garlic, tomato paste, chilli powder and fry for 2 minutes.
Add the tomatoes,carrots, bay leaves and thyme and season with salt and pepper.
Add the stock, bring to a boil and simmer, stirring occasionally for 20-25 minutes.
Add the beans and simmer for 5-10 minutes or until the beans are heated through…mash a few of the beans if you want to thicken it.
Serve hot on it's own or with some croutons.
That's it…a hearty stew is ready to be relished. I served it with some crisp herby croutons…
…and it was very filling indeed. A steaming bowl of this stew was somewhat perfect for the cold and blustery weather that I was talking about at the beginning of this post { and also for using up the remains of this and that bits of beans lying around

}