The holidays are on in full swing…the house being dominated by the laughter (and of course, squabbles!) of the kids….which is, by the way, so much better and welcome than last week, when we fell victim to the flu, one after the other and coughs, colds, rising temperatures and throbbing headaches seemed to be the norm.
Recently, the blogosphere has been flooded with chocolate…but then, blame it on those lovely ladies who asked for all those chocolatey entries

…well, not that I mind

…so I'm adding my bit to them as well

I, or rather we, (the kids helped a great deal) baked these cookies together when we all felt a little better, as a treat. These are really rich and thin cookies and they spread a great deal while baking…but they do taste good, so do not be alarmed. They were so thin, that I can't help but call them Chocolate and sesame thins

I used muscovado sugar ( the lighter variety) instead of the normal…this was my first tryst with it and I must say that I have fallen in love with it. If you're not familiar with muscovado, the following might help…

Muscovado is a type of unrefined brown sugar with a strong molasses flavour.

It is very dark brown, and slightly coarser and stickier than most brown sugars.

Unlike most other brown sugars, which are made by adding molasses to refined white sugar, muscovado takes its flavor and color from its source, sugarcane juice.


It offers good resistance to high temperatures and has a reasonably long shelf life.

It is also nutritionally rich & retains all natural mineral & vitamin content present inherent in sugarcane juice.

Muscovado sugar is easy to handle and store. It has a tendency to harden with age or when it exposed to air for too long because it contains more moisture than white sugar. All you need to do is to store in an airtight container.




Muscovado sugar is considered as health food due to presence of trace elements beneficial to the body such as potassium, iron, calcium and etc.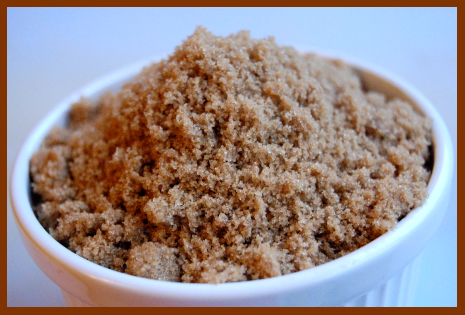 Now, back to the recipe…
What's needed-
175 gms of semi sweet chocolate, broken into chunks
2 tblsp of butter
1 egg
2 and 1/2 tblsp of light muscovado sugar
4 tblsp of porridge oats
4 tblsp of plain flour
1/2 tsp baking powder
a pinch of bicarbonate of soda
a few sesame seeds for sprinkling on the top.
How to-
Pre heat oven at 160 deg cel and line a baking tray.
Melt the chocolate with the butter, cool and keep aside.
In a separate bowl, beat together the egg and sugar till fluffy.
Mix the flour, oats , baking powder and soda and fold into the egg mixture.
Add the chocolate mixture and mix well.
Drop heaped tspnfuls of the mixture on the prepared baking tray, well apart from each other(for they spread a great deal) and slightly flatten with fingertips.
Sprinkle a few sesame seeds on the top and placing the tray in the centre of the pre heated oven, bake for 10-12 minutes or till slightly firm round the edges (which will be really thin) but softer in the middle. The flattened mixture will spread like a pancake
Cool in the pan for 4-5 minutes and then gently transfer ( a spatula would help) to a wire rack to cool completely. ..the cookies will get crisper as they cool, so do not be alarmed if they feel too soft.
We loved them…rich, crispy with a hint of chewiness…taste best when warm and fresh from the oven. The sesame seeds added to the taste as well. As for Rengoni and Agastya, they loved these chocolatey thins…well, more so because of the effort they put into them…and couldn't wait to show them off proudly to their dad … god bless my dear little helpers !
These cookies are my contribution to JFI – chocolate hosted by dear Deepz , an event started by Indira and to lovely Bindiya for her My favourite things event.