It's been a glorious day today…very summer like. Clear blue skies, strong sunshine, bees humming, leaves rustling, clothes drying on the washing line, the kids licking ice lollies, and of course, creating a commotion in and out. Yes, it's been a beautiful day.
I am going to keep it very short today. In my last post, I had given the recipe for the savoury filling that I had put into the strudels. I had also mentioned that the filling was a bit more than was required. So what exactly did I do with the leftovers? Made something with them , of course…vegetable patties.
All I did was to shape the filling into equal sized balls, flattened them, dipped them in a beaten egg, rolled them in some bread crumbs, pan fried them on both sides till golden, drained the excess oil on kitchen towels and enjoyed them. I'm sorry , but you'll have to go back to this post for the recipe ( scroll down to the part where it says savoury filling)…too knackered to type it over again. But, I can guarantee you that is worth it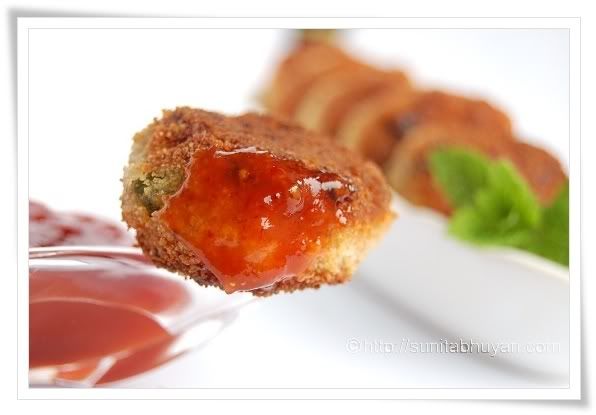 They came out beautifully with a golden and crisp exterior, and soft interior. They were lappped up in no time. I didn't bat an eyelid…there were few patties and enough veggies in them for my peace of mind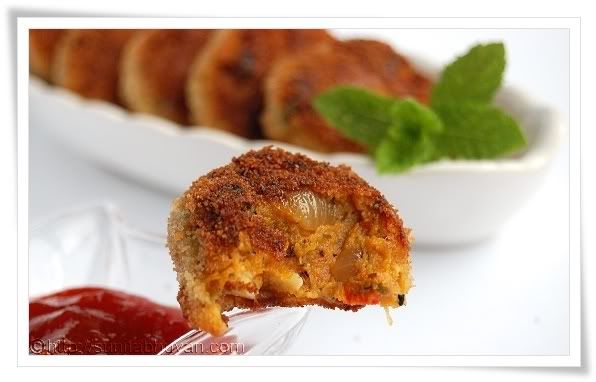 Have a great weekend, everyone !