Hope all of you had a very good weekend. I definitely did and it was food all the way.
Nearly a month ago, I received an invitation from Steph (Miele-forever better) for the BBC Summer Good Food Show  at The National Exhibition Centre (NEC), Birmingham. I was also invited to an earlier event which I had to turn down. But, this time, it was too "good" to let the opportunity slip by. I mean, a sponsored day out among foodies and food – who can resist? Miele, the home appliances , were one of the sponsors of the show.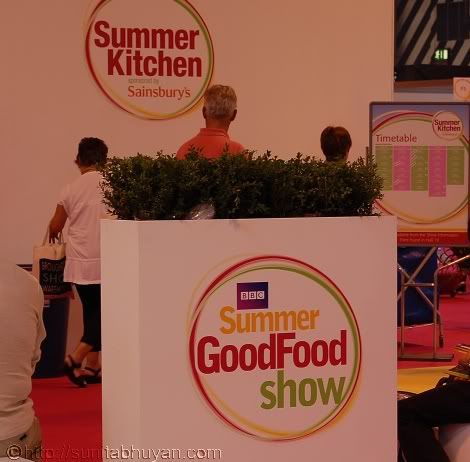 "The event brings together the very best in irresistible cuisine, magnificent wines, beers and spirits, top celebrity chefs and fantastic shopping. The show caters for all businesses in the food and drink sectors, companies ranging from small producers to big brands and retailers exhibit to promote their products and target the discerning food loving audience."
I accepted the invitation, and though Birmingham is a bit far from where we live, we went as a family for a long due weekend break. We left on the night of Friday and on Saturday, Dinesh dropped me off at the NEC and returned to the hotel with the kids. Of course, the kids got their treat on Sunday, but that will require another post.
But, I must mention that I haven't been stuck in such long queues for a very long time. The traffic towards The NEC moved at a snail's pace, and I just made it to the first show on time. Thousands of people descended on the NEC, Birmingham to get a taste of the numerous food brands, gadgets, and most importantly to get a sneak peek at their favourite celebrity chefs giving demonstrations of yummy dishes for the enthusiastic crowds.
I was greeted by Steph and ushered in to join the other lovely fellow bloggers ( lovely ladies, it was great to meet all of you )

From left- Nic, Anne, Jules, myself, Jan and Sylvie strike a pose!

…to watch chef Simon Rimmer in the Summer Kitchen giving a demonstration.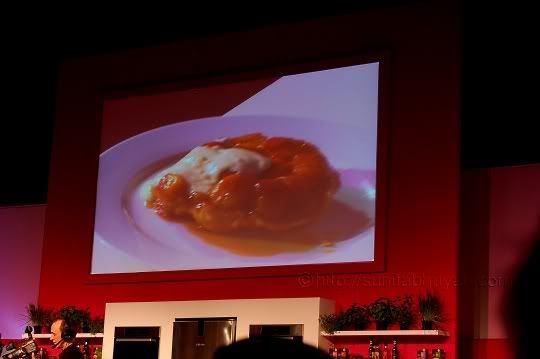 We got some of the best seats in the theatre and it was a pleasure to watch him cook and gage the audience's attention at the same time.
After Rimmer's show, we were ushered to the backstage dining area for some light refreshments,

and, on the other side of the room, some of the celebrity chefs were taking a breather too.

Simon King ( with the bandana), Gino D'Acampo ( with his back turned), Simon Rimmer ( shaved head), David Myers (beard and long hair)
Gino D'Acampo and Simon Rimmer have a serious chat!
Gino D'Acampo and David Myers posing for us

We also received our show guides….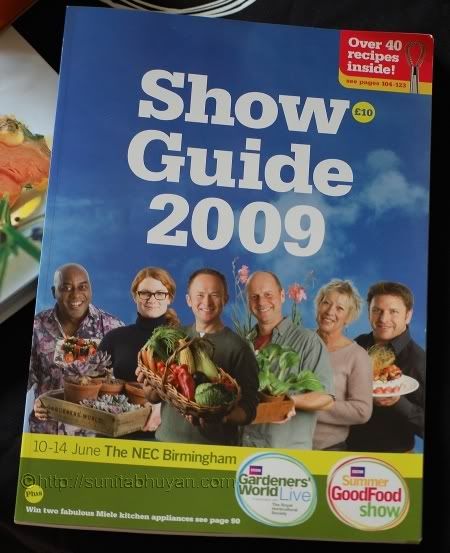 After spending some time in that area, we were  taken for more food as some of the bloggers had to start from home quite early and were famished.
Our tummies full, we were given free reign to  explore the show on our own for the next hour and a half. Our group quickly dispersed and I just caught up with Naomi and Celine ( not in the group picture). The three of us started to explore, and mark my words, there was quite a lot to look at. The sheer number of people who had turned up for the show was overwhelming.
I haven't been elbowed so much for quite a while.  We , sort of, went with the flow. But, of course, the bloggers that we are, pictures had to be taken, and it was really tricky, trying to click a decent one through a gap between someones arms, or while someone was giving you an amused, and at times an impatient look. Click, click, click, was all that we did, for there was no setting the stage here. The glare from the lights made it worse, but, hey ho, we were there, taking in the smells and sights, and tastes, of what else, but food. And there was so much of it too. From oils, to fresh vegetables, nuts, to chutneys, cheeses, meat, curries, spices, cookware, dips, beverages, chocolates…it was a foodies haven.
Here's a photo feature of some of the food stands…not sure how good they are though, considering they had to be clicked in a matter of seconds through the bustling crowd!.
Oils-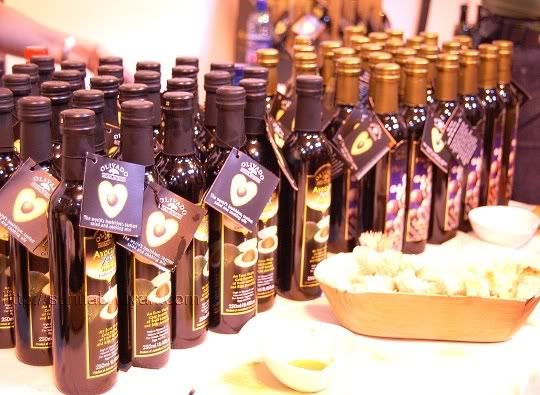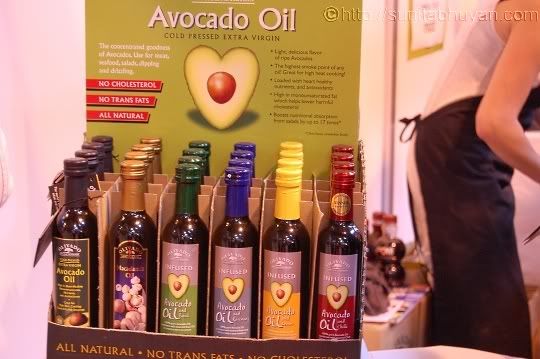 Vegetables-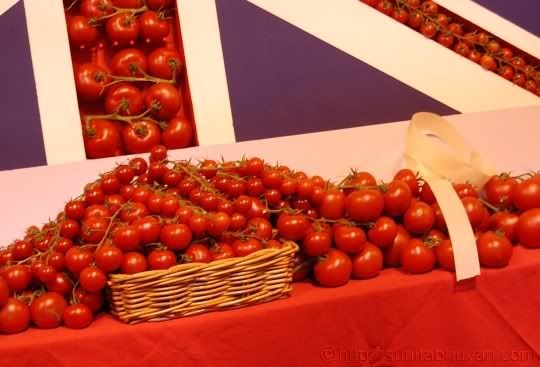 Chutneys/sauces etc-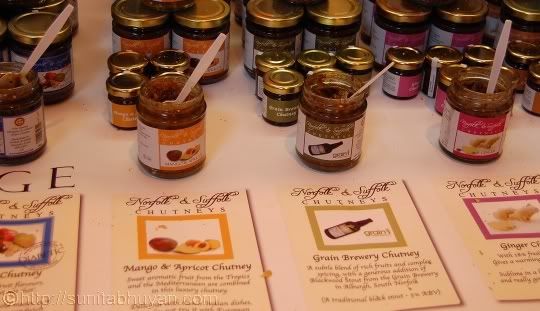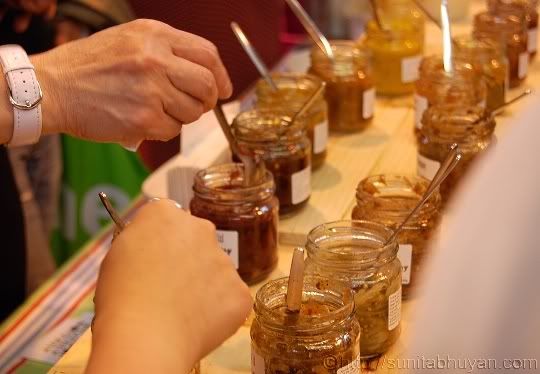 Cheese-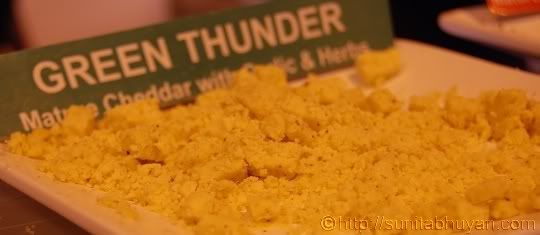 Tea/coffee-
Drinks-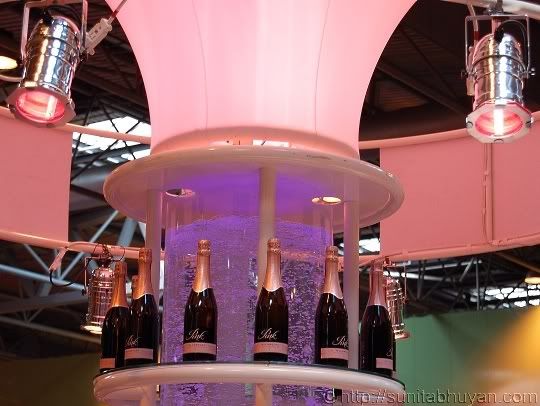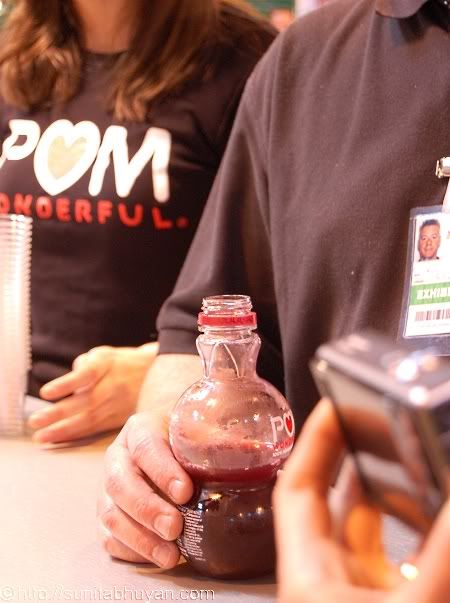 Cookware-
Chocolate/sweet treats-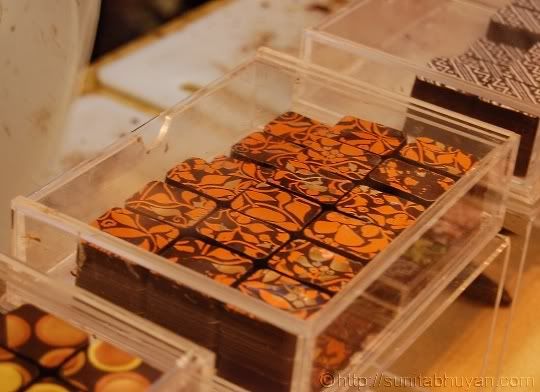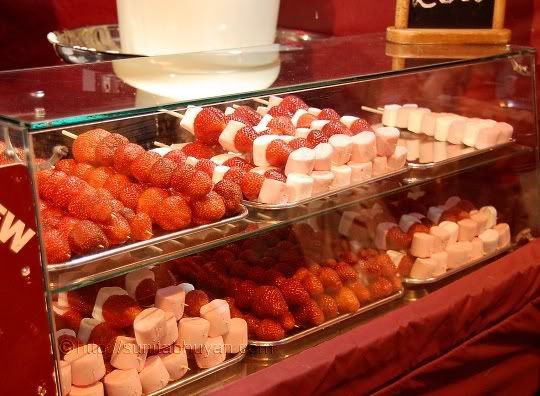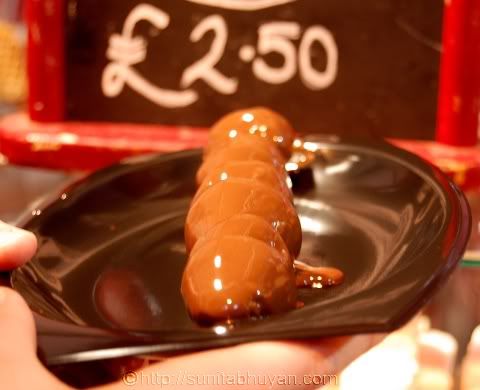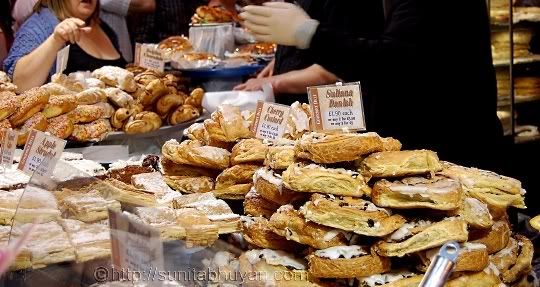 Spices-
Pies-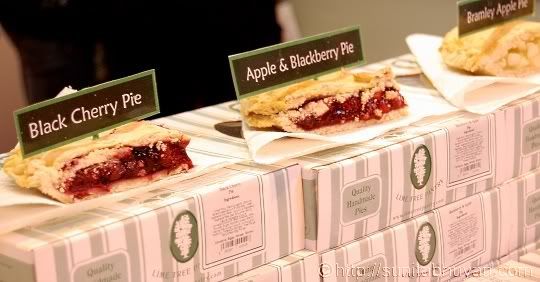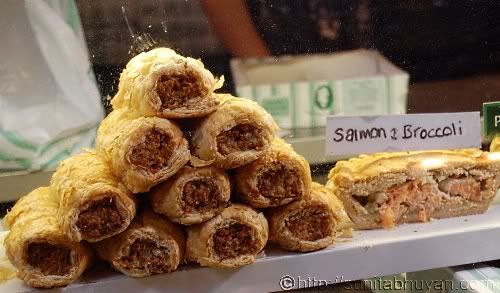 Breads-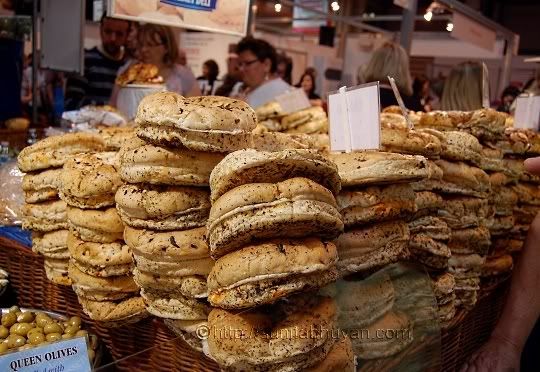 Med food-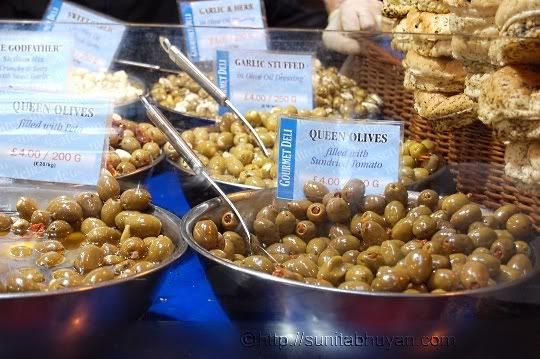 Hot food/ meals/snacks-
Nuts/seeds-
Others-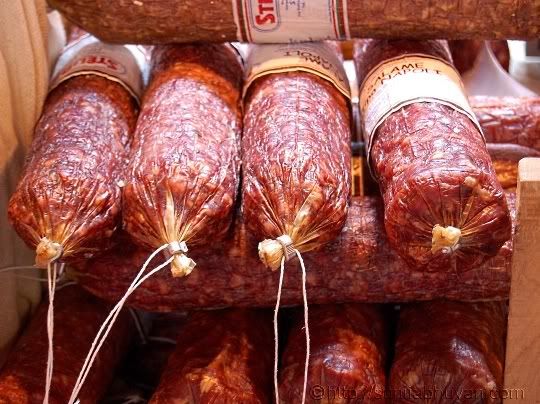 Cookbooks-
Phew! That should be enough for today. Stay tuned for the next part…for more photos of stalls, demonstrations from other chefs, and especially the hands on Miele Cookery Experience ,that our group of bloggers were a part of !