Sorry, no foodie post today. Just a little something I wanted to share.
This term, Rengoni's class has been studying about Tudors. Today, all their research and various other activities are going to culminate with a visit to Kentwell Hall. Everyone needed to dress up in tudor costumes ( everyday ones, not posh). This is what I managed to produce after a day of slogging ( yesterday)…-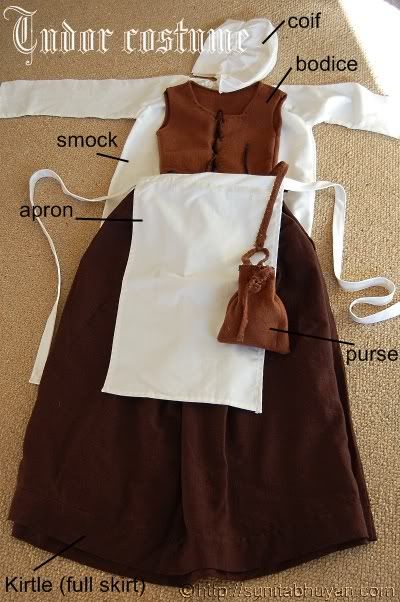 There is usually a cup attached to a cupstring and hung in a similar manner to the purse…Rengoni has the cup in her class and will add it later.
The li'l lady is ready to go…

Have a great day !