We were promised a barbeque summer by the weatherman. But this seems unlikely now. With the daily showers, temperatures have dropped. Not that I mind though. Instead of the glaring sun, we are now waking up to sunny mornings, but with a somewhat autumnal chill in the air.
But we did get some very hot days earlier. Thiose were the days when the heart was literally screaming for ice cream. The following avocado ice cream was made for such days.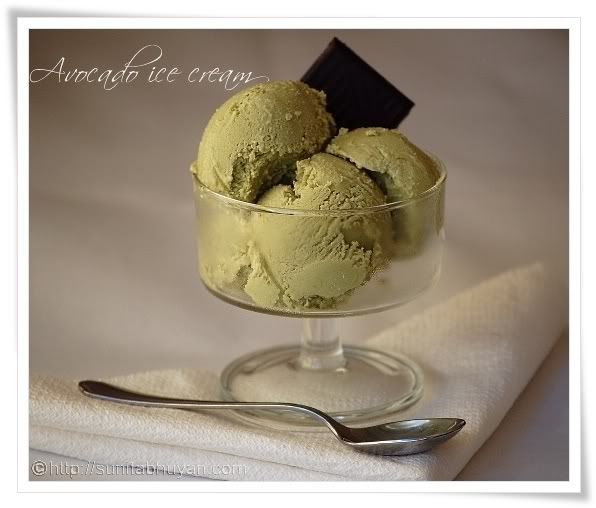 It's very simple to make. I have used very thick double cream,  but normal double cream, whipped to a stiff consistency will work too.
What's needed-
5 medium ripe avocados, deseeded and the flesh scooped and mashed


5 tblsp of honey
5 tblsp of really thick double cream ( or whipped cream)
4 tblsp of lemon juice
How to-
Whisk together the avocado, honey, cream and lime juice till smooth.
Transfer the contents to a container, cover and freeze till nearly set.
Whisk the contents till smooth and freeze again till set completely.
Keep the container at room temperature for a few minutes before scooping and serving.
I served scoops of the ice cream with some dark chocolate on the side…rich and luxuriant avocado ice cream is now ready to be enjoyed.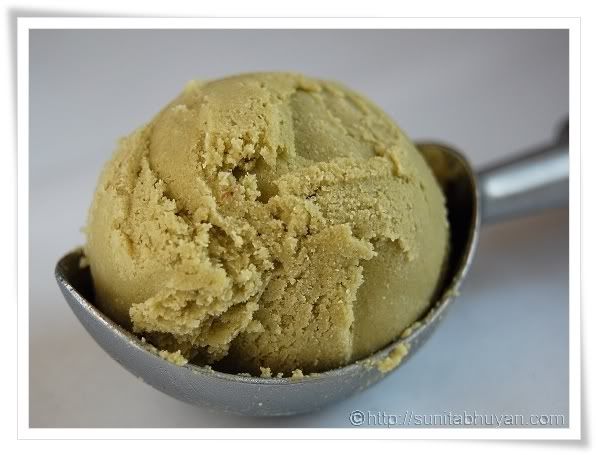 Am sending this to Ben for his Homemade #5 June & July – Ice Cream.
Have a fantastic weekend, everyone,