It's Monday again…the Monday after the kids' one week half term break. It has been a slightly slow, but definitely sure start to the week. After the relaxed pace of the past few days, I think we are all rejuvinated enough to start a new session. The kids seemed to happy to return to school and catch up with their friends. Although, I must say, that the house does not seem to be the same without their banter.
During last week,I also managed to dig out some ingredients (namely, half a pack of mixed beans and another half pack of mixed lentils and pearl barley and also the last remains of a pack of arborio rice) which were languishing in the pantry long enough. We do love our legumes quite a lot, so I was really surprised as to how they could have been left unattended. They also helped in shaping my entry for last month's Click.
After the stage was set, and the photos were taken, I mixed the packs together and soaked them overnight. The next day, I made a simple but flavourful broth with them for our dinner.
Outdoors, the rain was lashing, the winds were howling, and the sky lit up with lightning and roared with thunder. But, all four of us were huddled indoors, with our hands cupping our bowls, deriving comfort in the warmth of it's contents and also in the company of each other. Yes, it was bliss.
I really enjoyed making the broth…adding liquid, simmering, stirring…and the whole house seemed to be filled with it's comforting aroma. And when the cooking was over, I smiled…the knowing smile of predicting a meal with happy and contented customers.
Here's how I made it…I leave the mix of beans and lentils up to your choice…
What's needed-
7-8 handfuls of mixed beans, lentils and pearl barley( the barley gives the broth a nice thickness)
, soaked for 6-7 hours or overnight
1 bay leaf
2 handfuls of arborio rice
2 stock cubes( vegetable or chicken)
1 large carrot, cubed
1 onion, finely chopped
a little paneer, cut into small cubes(very optional)
salt and pepper to taste
To be ground together(I did so in a mortar and pestle, doesn't have to be too fine))-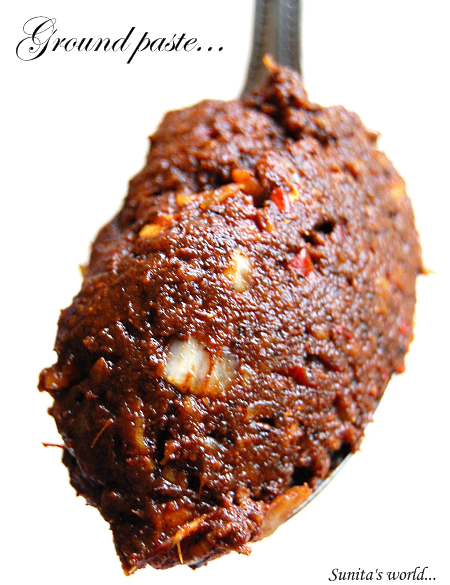 a large pinch of saffron
1 and 1/2 tblsp of roasted and ground cumin(store bought cumin powder does not give the desired flavour)
1 tsp paprika
3 tsp water
3-4 cloves of garlic, chopped
1/3 tsp of crushed red chillies(more or less)
1 tsp tomato puree
How to-
Half cook the soaked beans, lentils and barley mix along with the bay leaf and salt in a large saucepan with about 2-3 inches of water over it. Discard the froth that collects on top, and add more water if neceassary.
Add the rice along with the stock cubes, onion and carrot and simmer till done 3/4 of the way. Keep stirring in between and adding more water if necessary( add the water gradually, not lots in one go)
Add the ground spice paste, mix and simmer till completely cooked.
Check the salt and add the pepper and paneer.
Serve immediately.
This broth is quite easy to make and is oil free. But it is very full of flavours. Cook it like a risotto, adding the liquid very gradually. It was a very hearty and filling broth and very flavoursome( did I just mention 'flavours' again?

)
Now, off this goes to Lisa as an entry for No croutons required…this month's theme is legumes.