Firstly, thanks to everyone for being so encouraging in my last post, and for all your suggestions. It is always interesting to see it through someone else. I have taken note of your suggestions, and hopefully, will be able to make things better.I am still in the learning stage, you see. So, do keep your feed backs rolling in.
I know if someone else was on the other side of the camera, it would have made things much easier. But, the honest truth is that I shot the videos during some free time during the day when the kids are away at school. The evenings and weekends are reserved for the family and I did not want to disturb that routine. So, until the day that I can afford to have someone follow me with a camera, which again, I don't think will happen anytime soon , you'll have to put up with it, I'm afraid.
The weather in our neck of the woods was good over the weekend, with blue, sunny skies and the temperatures seem to be doing a little better too. So, on Sunday, out we went for a drive into our local countryside. Fields,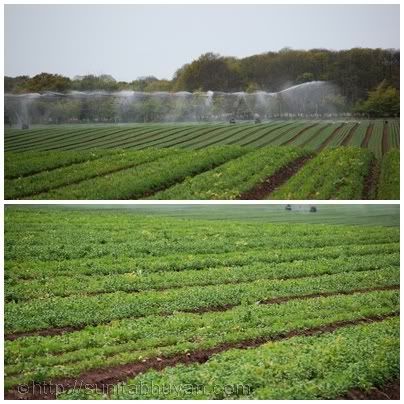 b
woods, winding paths, shaded by the trees, farms, roadside stalls selling local produce,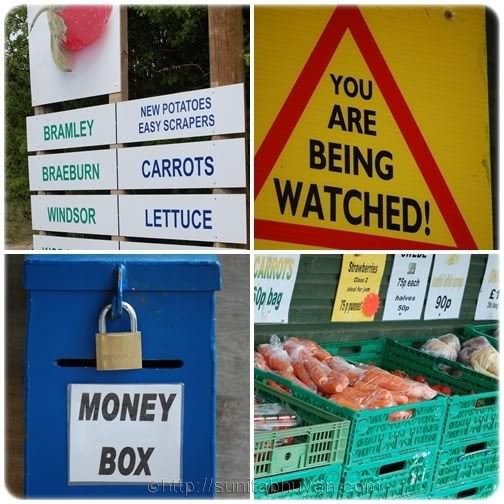 -
are just a stone's throw way from us, and we feel blessed for it.
This-
is also a common sight.
We were just waiting by a lane when they were passing by. I stopped the ladies to take the photo and they were kind enough to ask us over and introduce us to the horses- Jack (12 years) and Toby(10years)-very  friendly, Shire horses. Thanks ladies.
Coming back to the kitchen, today's recipe is a very simple marmalade sponge cake. I have used this marmalade that I had made earlier.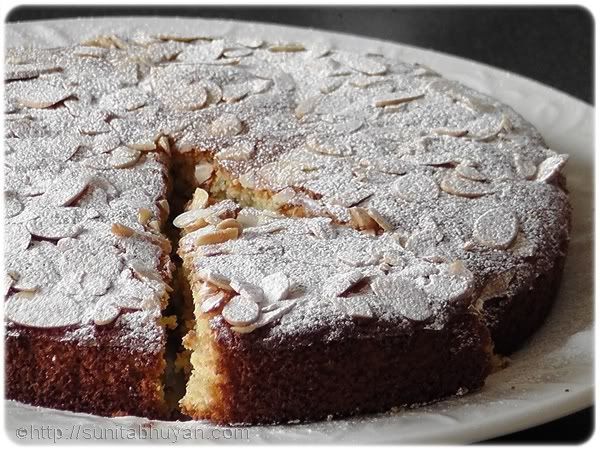 What's needed-
3 eggs
5 tblsp of sugar
7 tblsp of whole wheat flour (atta)
5 tblsp of ground almonds
3 tblsp of marmalade ( recipe here)
a handful of almond flakes for topping
a little icing sugar for dusting(optional)
How to- Check out the video below!
Hope you liked it, and see you soon