Click Red… they said, and I started to look around. After considering a host of possibilities, I settled on red food colouring…the tiny bottle has been lying around, since goodness knows when. I hardly ever use it…even forgot the reason it came to grace the kitchen in the first place. But, keeping that aside, let's focus on the picture. I added a little red food colour to a glass of water and went clicking like crazy. I finally settled on the following picture. I love the way the colour mixes in with the water and rises up as well, creating beautiful patterns…looks like red fumes at times, doesn't it? Anyways, the following is my humble contribution to this months theme…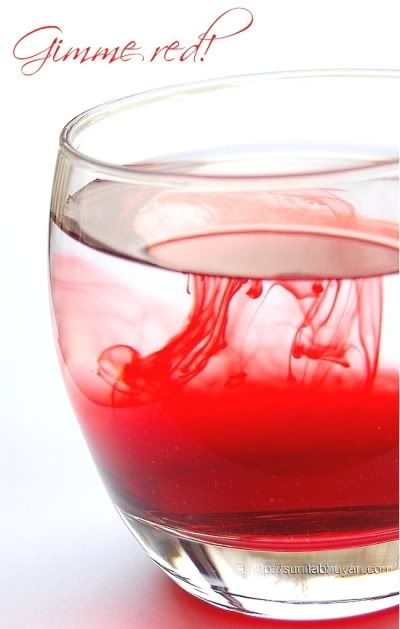 Update on Think spice (Jan)
I am sorry to announce that there won't be any edition of Think spice for this month (Jan)…it will resume in the next month. Sorry again and thank you for your support!